Posts Tagged 'Llamas'
5 results.
by YIRMUMAH
on
August 23, 2013
at
12:37 am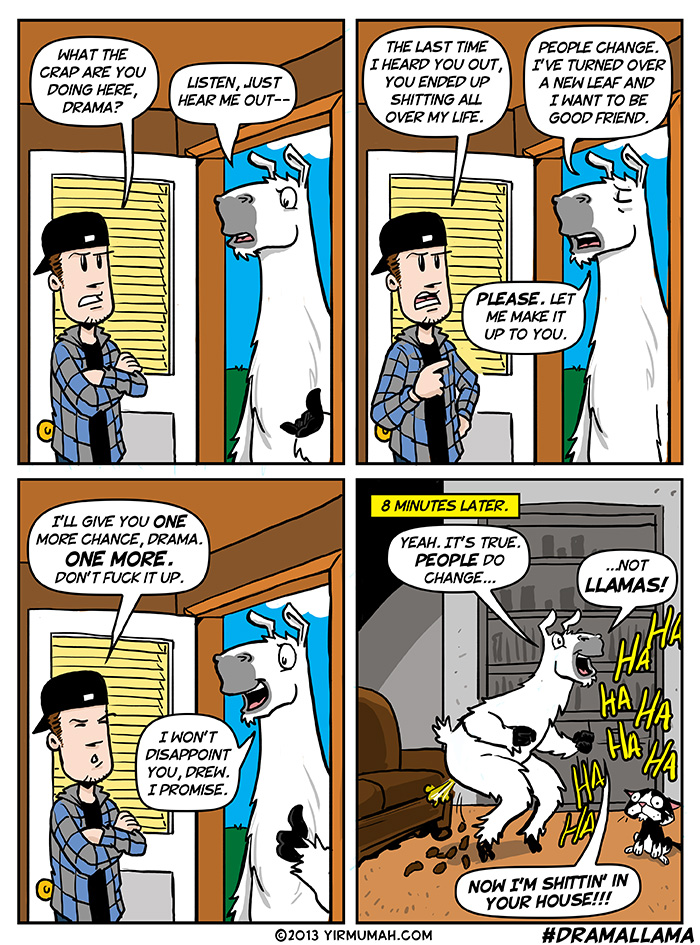 You know these types of people. The ones who you keep letting back in, and they ultimately shit on you.
That's what "friends" are for right?
Also… in case you weren't paying attention, I'm kinda BACK. I am back. And so are the "FRIENDS OF YIRMUMAH" – this time in the form of a facebook group at https://www.facebook.com/groups/yirmumah/  -  You know, YIRMUMAH friendships are timeless…and YIRMUMAH FRIENDS will have your back. You can join that if you're of a similar mindset and don't get offended too easily. I invite you to share stuff about your life, what projects you may be working on… no, not just comics, maybe you're putting on a deck, going through a shitty divorce, or murdering hobos. Share with like minded friends, and make some new ones there.