on
February 18, 2011
at
3:55 am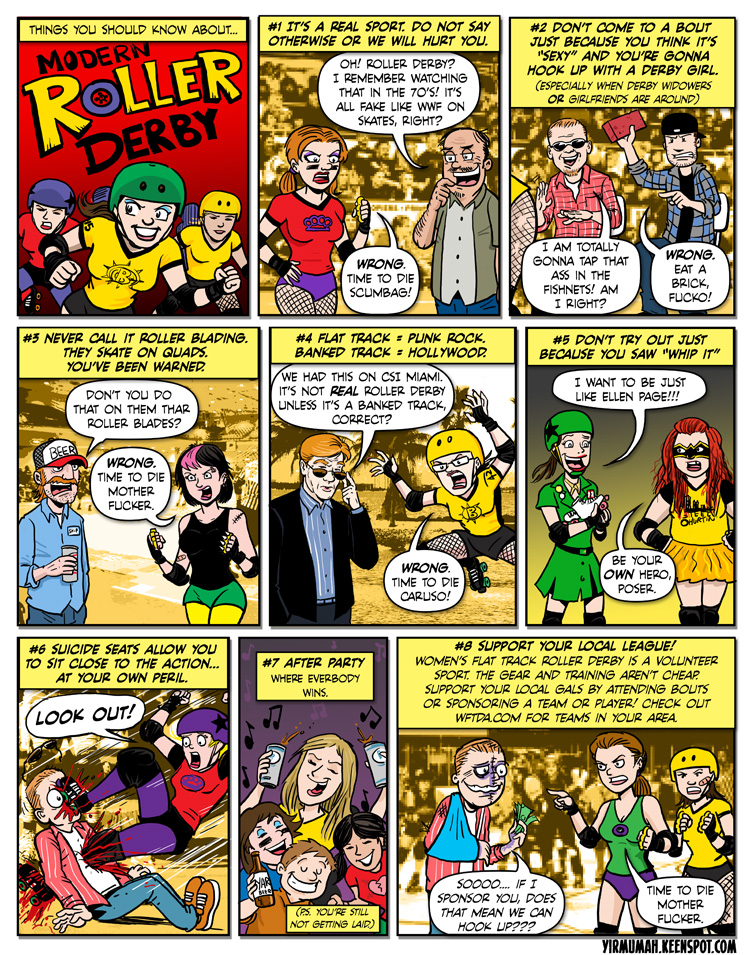 Our derby season kicks off here in Pittsburgh this Saturday! I hear all the time from douchebag guys who say they want to come check it out because it's "sexy" or they think they're going to score with a derby chick… but they are dead wrong.
Check out Pittsburgh's Steel City Derby Demons. or find your own local teams at wftda.com
In case you were not aware, my wife is "Atomic Bombino"…which by default means that I DO get to hook up with a derby girl. Eat it, douchers.